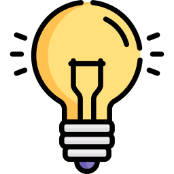 DEVELOPMENT IDEAS FOR CREATING A
The reason we are developing this Think Tank is worth sharing. In my involvement with the US and international militaries, my work in 3rd world countries and contact with many in the diplomatic corp and in the world of education I have unearthed questions that need to be answered. Why do wars and strife exist? Why do we think that if we send in the military or we throw money at it or we leave it to the ambassadors that they will fix it? So the 'wholelistic' approach of bringing in the various groups that have a piece in finding peace is the key we believe to creating successes.
Security
Nothing can prosper without basic security; therefore, we chose to list this most important factor first. A critical point without which the other three parts of the equation cannot be successful. International relief organizations often attempt to launch missions to feed, house, educate, or otherwise provide critical assistance to a region without first ensuring the region's security, which is almost always a fatal error. Security must be the priority in any mission to stabilize and provide long term relief for any region. Security is the starting point and a necessary condition from which all other factors such as Stability, Sustainability, and Prosperity will grow.
How are we different? Our unparalleled group of international recognized leaders from the worlds of diplomacy, military and intelligence services, non-profit organizations, and international business will work directly with local military, intelligence, large corporations, and other appropriate government and civil leaders to analyze and implement plans to ensure security in situations where hostility threatens any chance of stability and further progress for normalization within the specified region. This can include a historical analysis of the conflict (grievances, tribal disputes, humanitarian issues, human rights, etc.). Possibly organizing direct talks with both sides (government and insurgents). Strategic/tactical planning and complex logistical planning. We go beyond analysis and get directly involved in the process.
Stability
Everyone understands that the military alone cannot fix a country or region that has experienced conflict, natural disasters, or extreme poverty; in fact, oftimes military intervention exacerbates the problem. Other concerted efforts need to be in place to guarantee this status of stability. Military force might lead the way to stability, where diplomacy, aid, and governmental support can be the next step. If the state of Stability is secured, then the next phase of Prosperity can start. At this stage, the foundation is reestablished (as it has been done before in most parts of our world) to develop relationships, organizations, and predictable processes that can be trusted. No progress can be made without a stable environment. And a stable environment cannot be achieved without a realistic plan to restore stability in a relatively short period.
How are we different? Once stability is established, our world-class staff of economists, ambassadors, business, and government leaders will work together with national, regional, and local leaders to analyze the complicated situation that led to the dire economic and humanitarian conditions that currently exist. No complex problems like this can be solved overnight, even by the most accomplished professionals. We are prepared to dig in for the long term if that is what it takes to solve the unique issues we have been contracted to solve. This organization will lay out a solid, actionable plan to restructure the existing infrastructure, or build an infrastructure from scratch if need be, including finding the resources to do so. To that end, we are prepared to assign a liaison long term to the regions we work with, either in-country or remotely as the situation demands, to ensure that our analysis and actionable plan succeed. We will be along from the initial meetings and analysis to the implementation of our actionable plan. No other organization, no Think Tank, offers such a comprehensive service.
After establishing security, we will be working directly with our diverse partners, military, intelligence, and governmental, to analyze the current situation and provide not only our assessment of the situation but also an actionable plan to quickly and realistically reestablish a stable environment to ensure the safety of the residents. Once stability is established, the next phase of relief can begin. Sustainability. This phase cannot exist before the other three steps being established. To develop Sustainability, we need to guarantee long term Prosperity. Sustainable growth is the vision that sprouts from Security, Stability, and Prosperity. How often is this last phase missed, and the great work is done is lost? USAID calls this Self Reliance, a country. Society is doing it themselves, rather than relying on others, yet Sustainability is the vital last link in the chain that connects developing regions to the larger international community. This final, crucial phase cannot be left out of any long term plan for success, and with us, it is just as important as the first phase.
Prosperity
The building blocks to prosperity levels the playing field, which creates opportunities for a broader population range to rise out of generational poverty and engage in personal growth, thereby enjoying a meaningful life. This, in turn, creates a new-found passion for the future, which then stokes the fire for even greater prosperity. The desire for even greater prosperity among the broader population creates an environment where recovery for the region becomes a real possibility. People now have the chance to start and grow businesses. This new entrepreneurial middle class will attract outside investment from international companies seeking foreign investments but concerned about the long term issues.
Prosperity is the fruit that sprouts out of security stability. And Sustainability
One key to implementing success is paying attention to timing and coordination. These are factors that are critical when determining the way forward in launching initiatives. It will vary from situation to situation.
As previously stated, our Think Tank differentiates itself from all of the other NGO's that offer analytical services to nations and regions experiencing a desperate humanitarian crisis by our direct involvement with the important local actors, coupled with our hands-on, long term approach. Once Stabilization is achieved, we appoint a dedicated liaison to interact with the nation/region/client. In some cases, this can be either a short term or long term basis, with in-country or remote, to ensure that the stabilization efforts we helped develop to remain in place. Further, we believe providing a dedicated liaison will help us quickly adapt to any issues that arise after our initial contracted work is complete. This will help ensure that Stabilization is an abstract concept on an analytical report and a reality that we help maintain for the long term and our client partner. No other NGO offers such an individualized, long-term "insurance policy" to continue stabilization efforts.
So bringing together people from the military, diplomacy, intelligence, and aid is essential. We can build best practices from success stories and failures, which are more likely when we have disjointed responses to the world's challenges.
What we can do: Awareness, Training, Solutions, Feedback

1. Create a first of its kind Institute where we bring in the experts and build models of success—designed like other learning places like the National Defense University.
Our "Think Tank" will create this first of a kind institute that focuses not only on historical and geopolitical analysis but on implementing "Actionable Analysis," a concept that does not yet exist in other similar organizations. We will build a group of leading scholars and practitioners to develop courses. They will include studies dealing with history, culture, languages, economics, business practices, criminal justice and court systems, governmental structures, military, intelligence and security apparatuses, human rights, and humanitarian aid organizations. These courses will all be tied together in a capstone class, teaching students how to implement all they have learned into implementing their Actionable Analysis, another first of its kind. Graduates will receive an institute diploma, an institute that will become accredited by the appropriate educational and professional accreditors, becoming a valuable credential for all graduates
2. When a disaster or conflict results, we will have the resources to build a coalition to address best practices and responses and, most importantly, solutions. The "coalitions" must be built before arriving to deal with disasters, and in fact, building coalitions in many cases reduce the likelihood of conflicts. We need to create solutions and the processes to mitigate the impact and reduce the recovery time between prosperity and return to Sustainability from a disaster or war.
3. We can be a quick response team to respond quickly working with other organizations
4. Create Conferences to build awareness and educate
5. An International Award that recognizes successes around the world. This award will both inspire more to look for opportunities to use other methods to help in the hotspots of the world but will promote the organization
How we start: One idea is with a series of conferences in the United States and Europe. This is the start, and then we can look for other regional locations to continue this work
We need to make sure this organization is international in makeup. It cannot be American ego-centric but embrace members representing the different elements of Security, Stability, Prosperity, and Sustainability from around the world
Who we are: This is to be filled in as we have total buy-in.
Locations for the Think Tank offices should be in Washington, DC, and Brussels, Belgium. Many positions can work from remote locations anywhere in the world.
First Steps
The plan is to start with a series of zoom meetings among the principles. We will share our initial ideas and give interested people a chance to introduce themselves and their thoughts. In them, we access the needs and the strengths and a pathway to creating the organization. Afterward, in other meetings, we will start with break out sessions. We know there are lots of work to do. Marketing and Funding will be essential. Several foundations support Think Tank development. There are international agencies that would help this. Plus, global companies would benefit from this.
We believe we have the personnel, vision, and commitment to create a truly unique and valuable international organization devoted to addressing critical humanitarian problems. At the suggestion of David Esch, whose background is USAID and other humanitarian projects, we can show what we can do simultaneously to develop our infrastructure. We are looking at places in the world that, due to the Covid-19, have been severely damaged by having to shut down. So far, we have identified two possible locations that fit that description and will be putting together proposals and looking for others that we will choose from.
One is the Balkans and specifically Albania. Alex Akulli is originally from there and has many contacts, and has started a program teaching young women English to open doors and opportunities for them. Education is the road to Prosperity. The other Is Nepal, where Global Action Coalition has been working since 2009. There we have many partners on the ground.
Global Action Coalition is a 501c3 I was part of founding with a mission statement 'To Promote World Peace through Action.' I have talked with the Board about taking on this Think Tank project as our next step. The Board voted, and it was unanimously agreed.
At this time, we have an Advisory Board with these participants:
Brigadier General Henrik Larsen, Danish Air Force and Senior National Representative to CENTCOM, also Chairman of Coalition Forces CENTCOM
Lt. Colonel Joakim Hjorth, Swedish Air Force
Heidi Kuhn, Founder and CEO, Roots for Peace, NGO working around the world
Former Ambassador Deborah McCarthy
Major General Ed Dorman retired, former J4 Commander CENTCOM
Major General Dana Pittard retired
David DeBatto, retired U.S. Army, senior Counterintelligence (CI) Special Agent
David Esch, a former consultant with AID
David Weiss, CEO, Global Communities
Marc Bolick, Design Thinkers Group
Dr. Brent Nelson, Furman University, Professor, Politics and International Affairs
Lt. General Ataul Hasan, Bangladesh Army
You can make a difference